$1,000+ in Toys to Wolfson Children's Hospital: Beaver Acts of Wow 3
Last week our Beaver Chevrolet family was at it again, successfully fulfilling our random Act of WOW #3! We feel extremely blessed to have had the opportunity to donate over $1,000 worth of toys to the Wolfson Children's Hospital! Of course Bucky Beaver tagged along, and was so thankful to have the chance to walk through the beautifully mural painted hallways! He knew that a lot of the children at the hospital were extremely ill and would not be able to meet them. However, he was ecstatic to have the chance to play patty-cake and receive a BIG hug from a little soul sitting in the waiting room with her family. He was also able to give thanks and sneak in a picture with several of the faculty members who work for the hospital.
For a few of our Beaver family employees, this random Act of WOW, hit a little closer to home than we realized. Not only did we learn about the astonishing things this organization is doing for children, but our employees were able to share their stories as well. They had nothing but heartfelt words of praise and gratitude to give about their experiences and about the hospital.
Our family at Beaver Chevrolet, would like to thank Jeannie P. and every volunteer, nurse, doctor, person whose face families see when they first walk into the hospital, and anyone else whose hearts serve these children and their family on a daily basis! We appreciate you!
"We just finished putting all the toys away and we cannot believe how many wonderful items you provided! Some of the items have already been distributed and many of the items will be dispersed as the patient needs arise. We have daily needs in which a nurse or volunteer is seeking a toy for a child that is distressed or upset and these items are so perfect!" –Jeannie P
The toys we brought in barely put a dent in, as far as, their endless need for supplies for these children. Needs include anything from baby blankets, rattlers, bibs, to iPads, so that the older children have something to occupy their mind while waiting. If you are interested in helping, here is a link to Wolfson Children's Hospitals Amazon Wishlist.
Wolfson Children Hospital 2018 Figures:
• 216 Beds
• 82,000 Patients
• 12,525 Average Children Hospitalized
• 173 Daily
• 10,682 Surgeries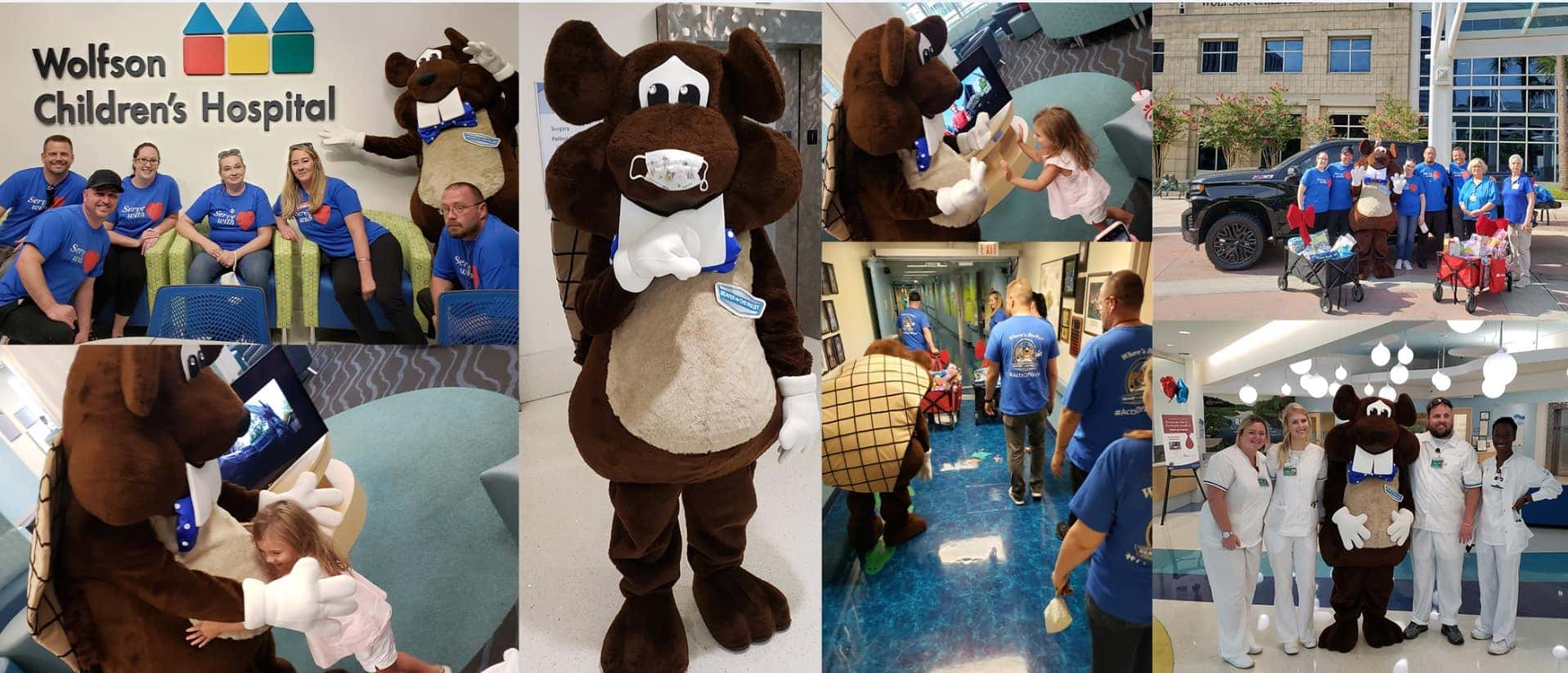 Annually